Proven Strategies for Brand Visibility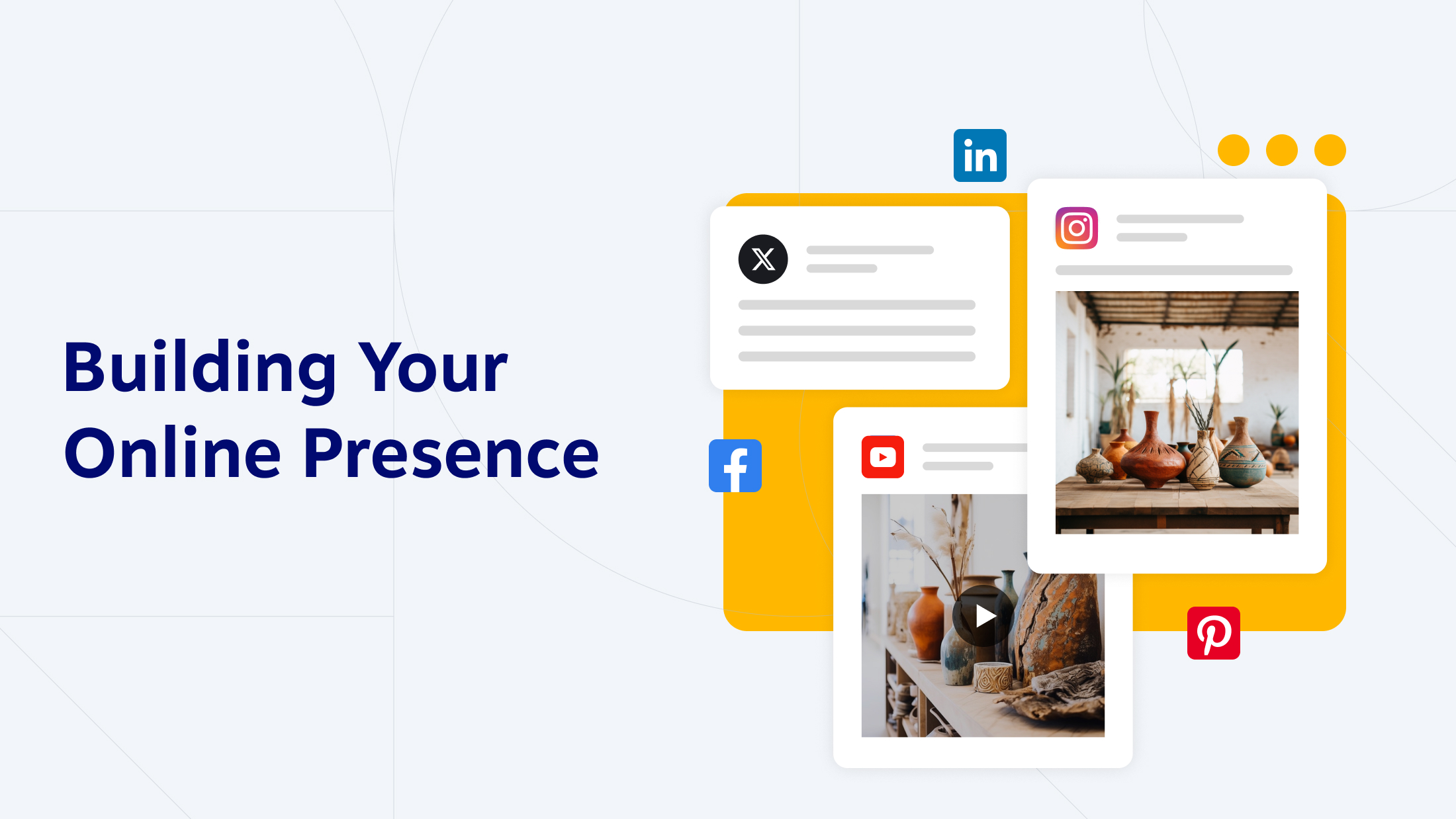 Building a robust online presence for your business doesn't happen by accident; it takes a clear vision and purposeful action.
In 2023, companies aiming to leapfrog their rivals can't simply let their brand take care of itself, nor can they chase every shiny new trend; those are quick ways to become just another face in the crowd. 
If you're looking to maximize your company's online presence, you must start with the essentials before moving toward modern strategies used by successful brands to protect their online reputation.
Keep reading to learn how to join these frontrunners.
Why Your Business' Online Presence Matters More Than Ever
The data speaks for itself: A 2023 Brightlocal survey found a whopping 98% of consumers turn to the Internet for information about local businesses, up 8% since 2019.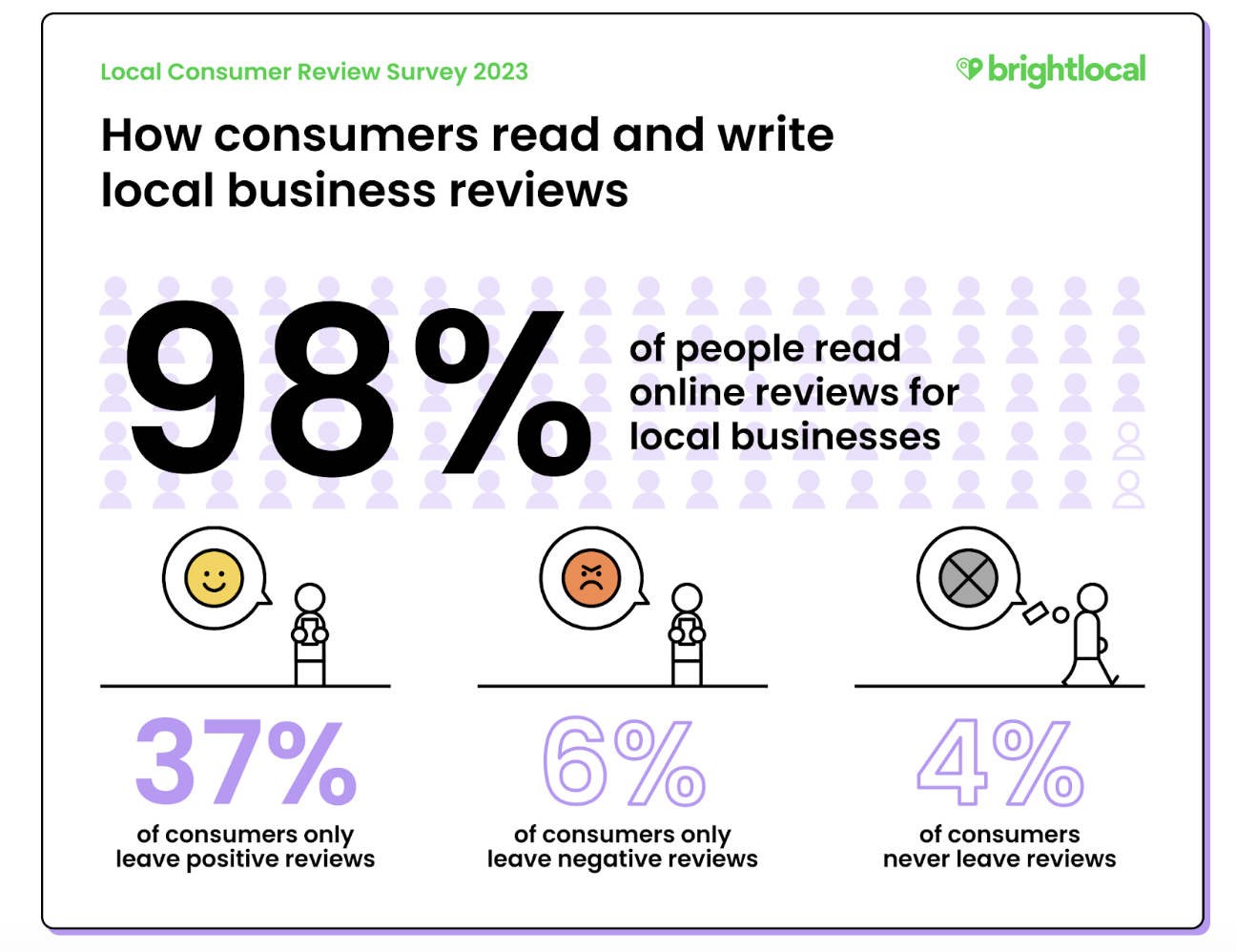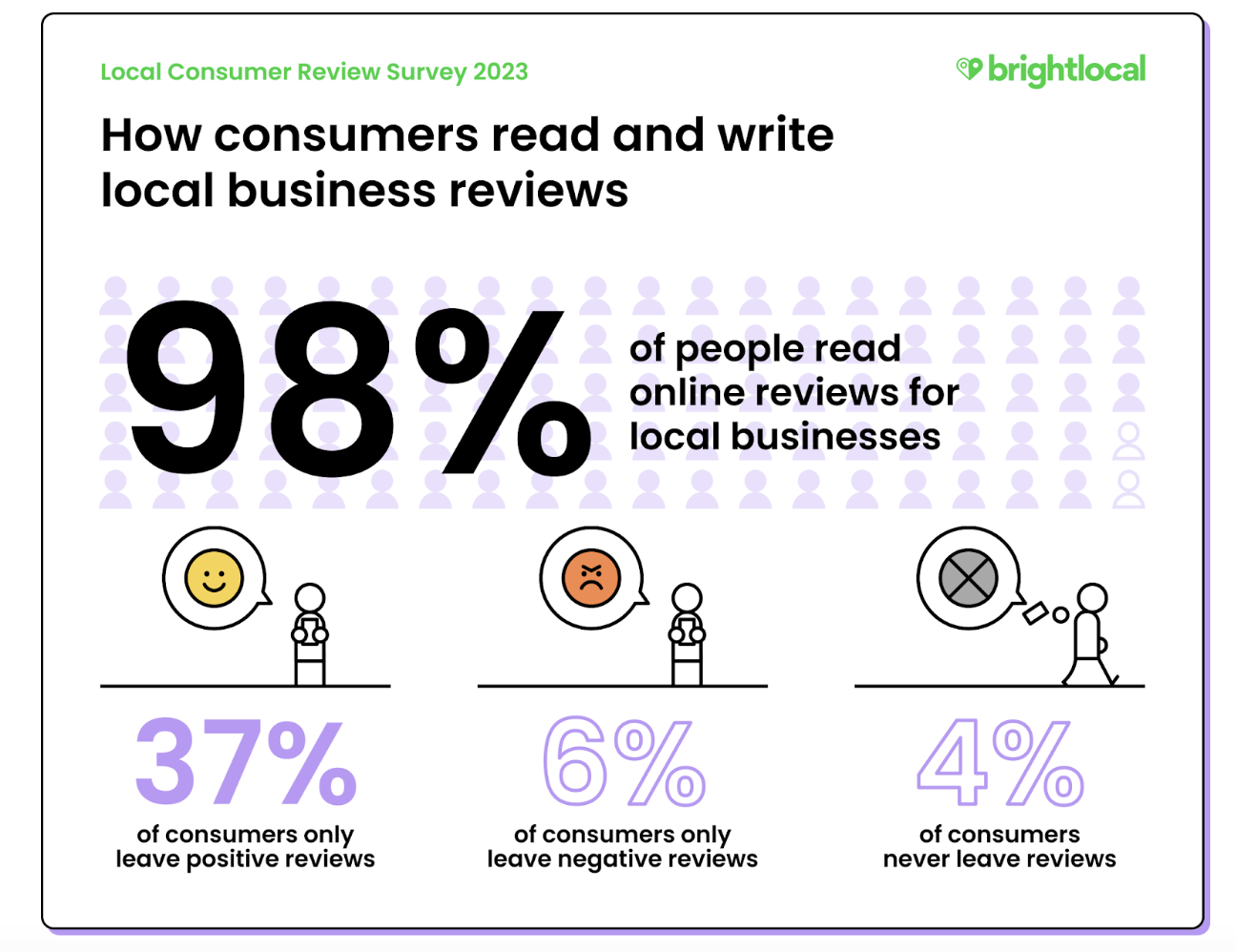 But with so many channels, platforms, search engines, and generative AI platforms like ChatGPT becoming widespread, where should a business owner start?
You guessed it: Google.
That same Brightlocal survey named Google as the most trusted review platform. In fact, 87% of consumers used it to check out local businesses in 2022.
Beyond Google, it's important to monitor your online presence and where your customers are. Social media giants like Facebook and Instagram provide opportunities to connect with customers. 
Depending on your business' niche, review sites like TripAdvisor, Yelp, and BBB can significantly influence consumer choices. Focusing on building your presence across the most important networks goes a long way toward building an exceptional customer experience.
Building Your Online Presence: The Basics
Boost search engine visibility with SEO
Did you know that less than 1% of users scroll past the first page of search results? Earning a top spot on search engine results pages (SERPs) isn't just a badge of honor; it's a necessity to ensure your business gets noticed.
That's where search engine optimization (SEO) comes in handy.
According to Backlinko, the top listing in a Google search result has an average click-through rate (CTR) of 27%. Using SEO best practices can help you reach these lucrative search result spots.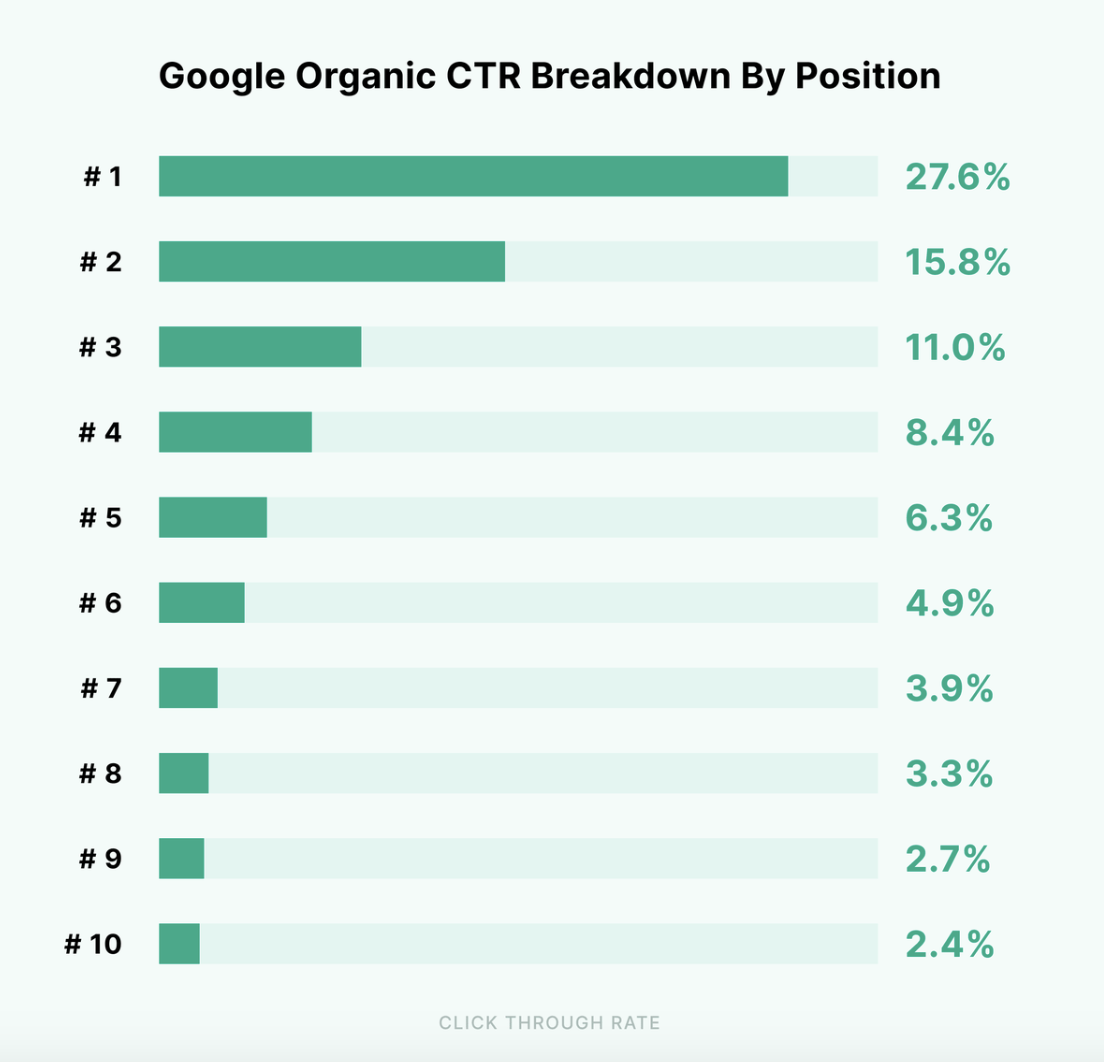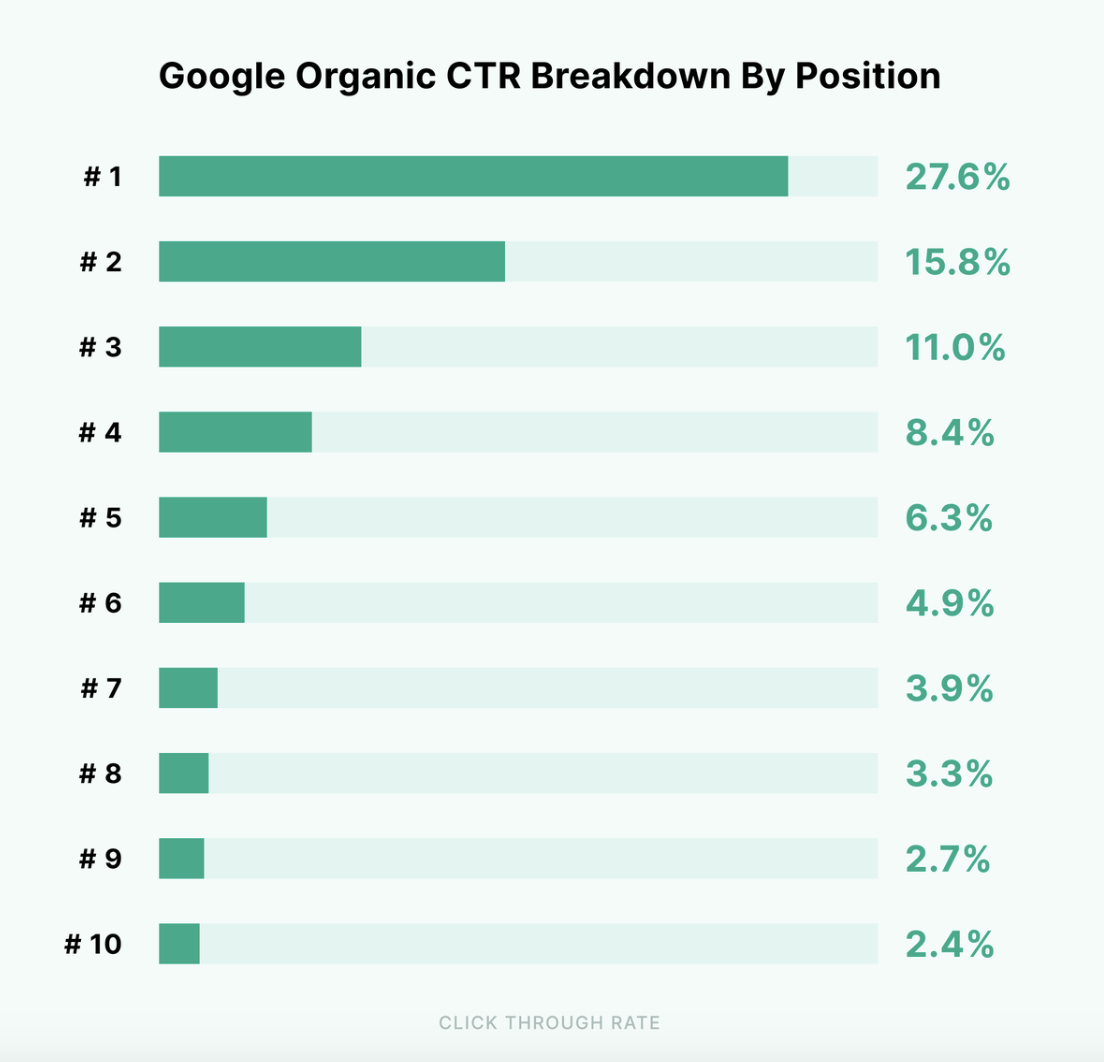 SEO techniques include on-page optimization to ensure that your content aligns with the search terms customers care about. Quality mentions signal to search engines that your site is credible and authoritative. 
Google also takes into consideration the user experience. It's no mystery that top-ranking pages and businesses attract the most positive customer reviews.
If you have your content marketing formula perfected, you're likely to reap the rewards. SEO increases your visibility on search engines, amplifies brand awareness, bolsters website traffic, and can lead to higher conversions and sales. Simply put, it launches you ahead of your competition in a big way.
Claim and optimize online listings
Claim your company listings
The foundation of building an online presence includes claiming and polishing your listings on platforms like Google Business Profile (formerly Google My Business) and Yelp. 
According to FreshChalk, Yelp appears in the top five search results for 92% of Google web queries, including city and business categories. Think of Yelp as a digital doorway, especially if you've got a brick-and-mortar business. To maximize your reach, start with Yelp and Google Business Profile before venturing onto niche-specific platforms. 
Find a complete listing of the best online directories here.
Optimize listings with great content and keywords
Next, upload vivid photos, craft engaging descriptions, target specific audience needs, and shoot the occasional video to give folks a peek behind the scenes. And always keep your operational hours up-to-date. 
With 76% of people searching on their smartphones daily for local businesses, keeping your listings current and enticing will lure more of them to your door.
And don't overlook the keywords that your audience searches for. Approach your listings like you would your website: If you've conducted keyword research for your website, apply the same approach to your listings.
Utilize all free listing features
Employ underutilized listing features that many competitors might bypass, such as promotions, GBM posts, and Q&A sections. 
As Josh Pizarro, Google's Strategic Partner Manager, puts it, "By not using all the free features Google offers, such as website creation, ad hosting, or GMB messaging, many businesses are missing out on business-building opportunities…regularly updated GMB profiles receive 5X more views."
Build trust with reviews 
Have you ever browsed a restaurant's Yelp page before trying their famous lasagna or sifted through Google reviews before purchasing those "most comfortable sneakers ever"? You're not the only one! Platforms like Yelp, Facebook, and Google aren't just digital communities; they're where people get real.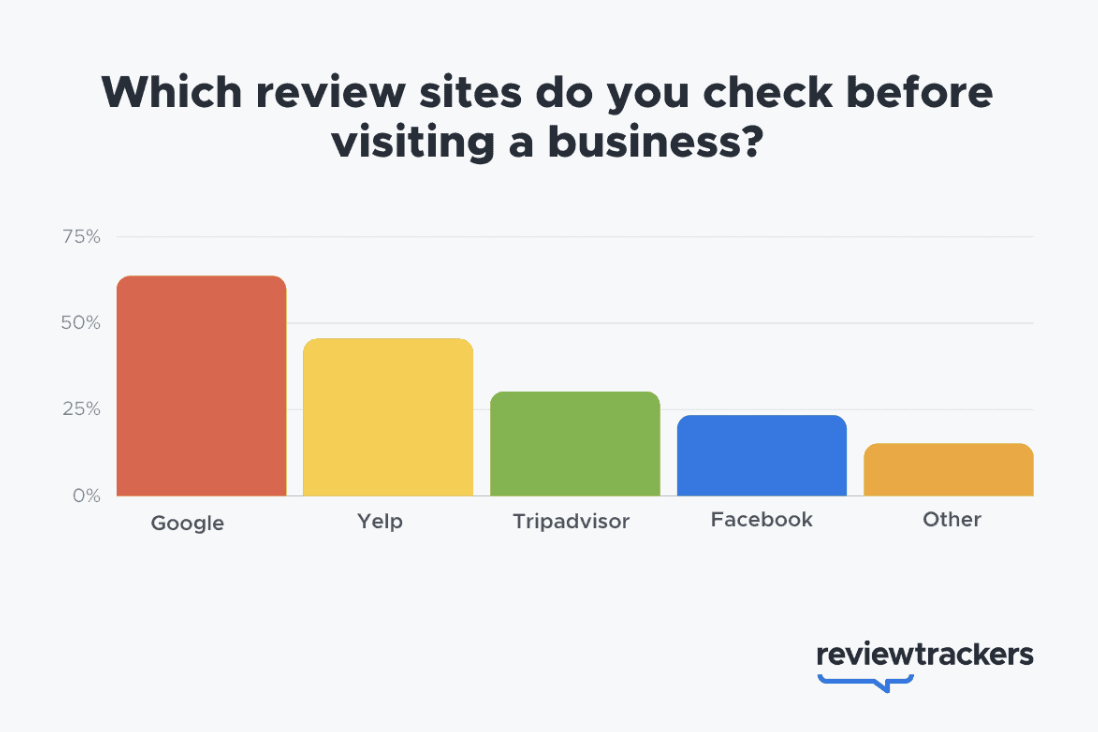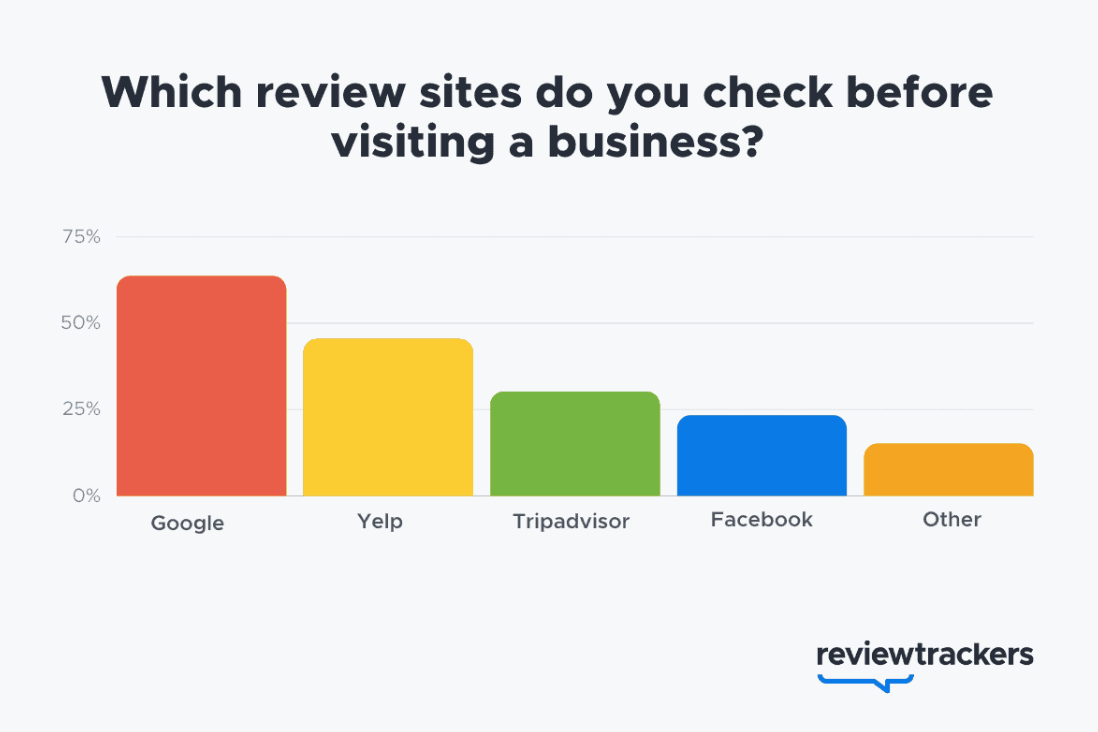 But understanding the importance of customer reviews is only half the battle. Go the extra mile by attracting glowing reviews and turning them into a loyal fanbase of customers. 
This is where businesses often miss the mark. It's best practice for businesses to engage with reviews, whether they're positive or negative. It demonstrates that you're receptive and appreciate every customer's journey. That extra step makes a difference, like that surprise "thank you" card that showed up in the mail. 
Leverage social media channels strategically
Recent studies show that 31% of consumers discover new brands through social media. But while its potential is undeniable, embarking on every social platform isn't the key — strategy is.
It all starts with getting clear about who you're speaking to. Understanding your audience's interests, where they live, what they do, and where they spend most of their time online is paramount. From there, you simply connect with them using the right messages within their preferred channel.
Each channel has its own strengths and weaknesses.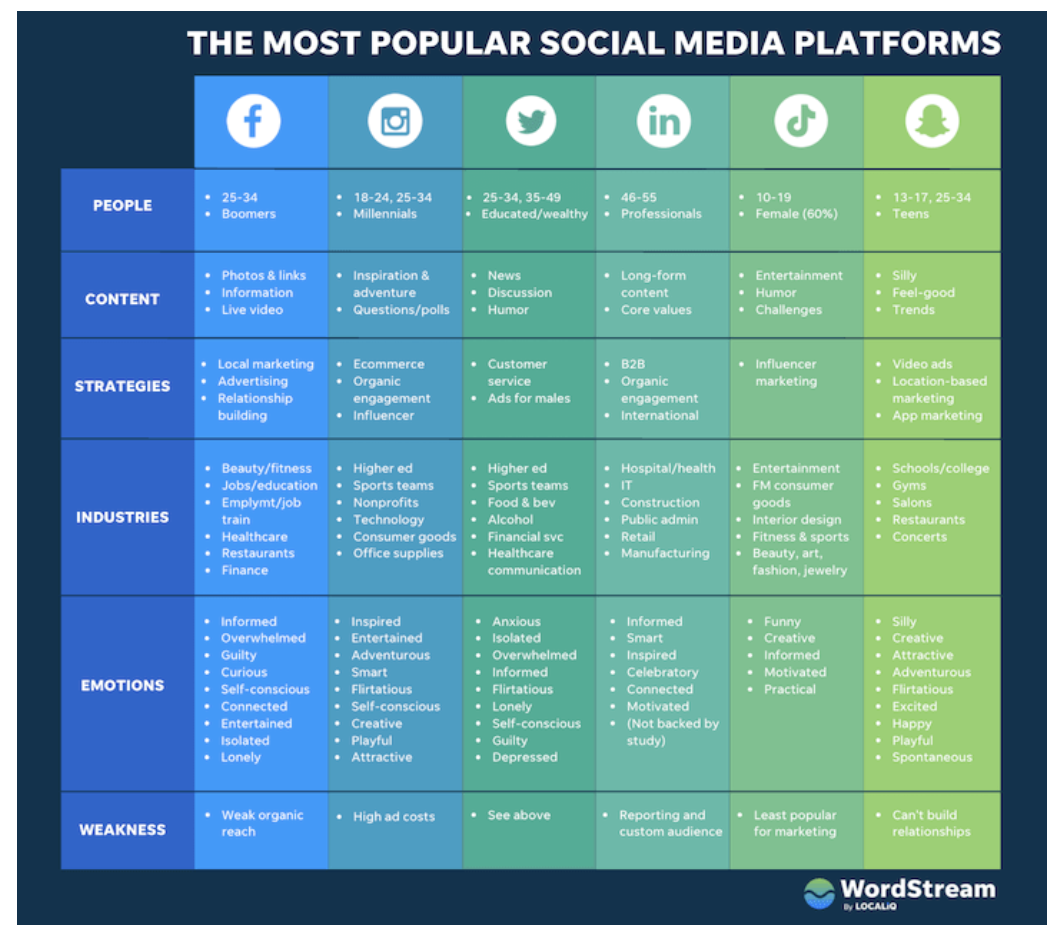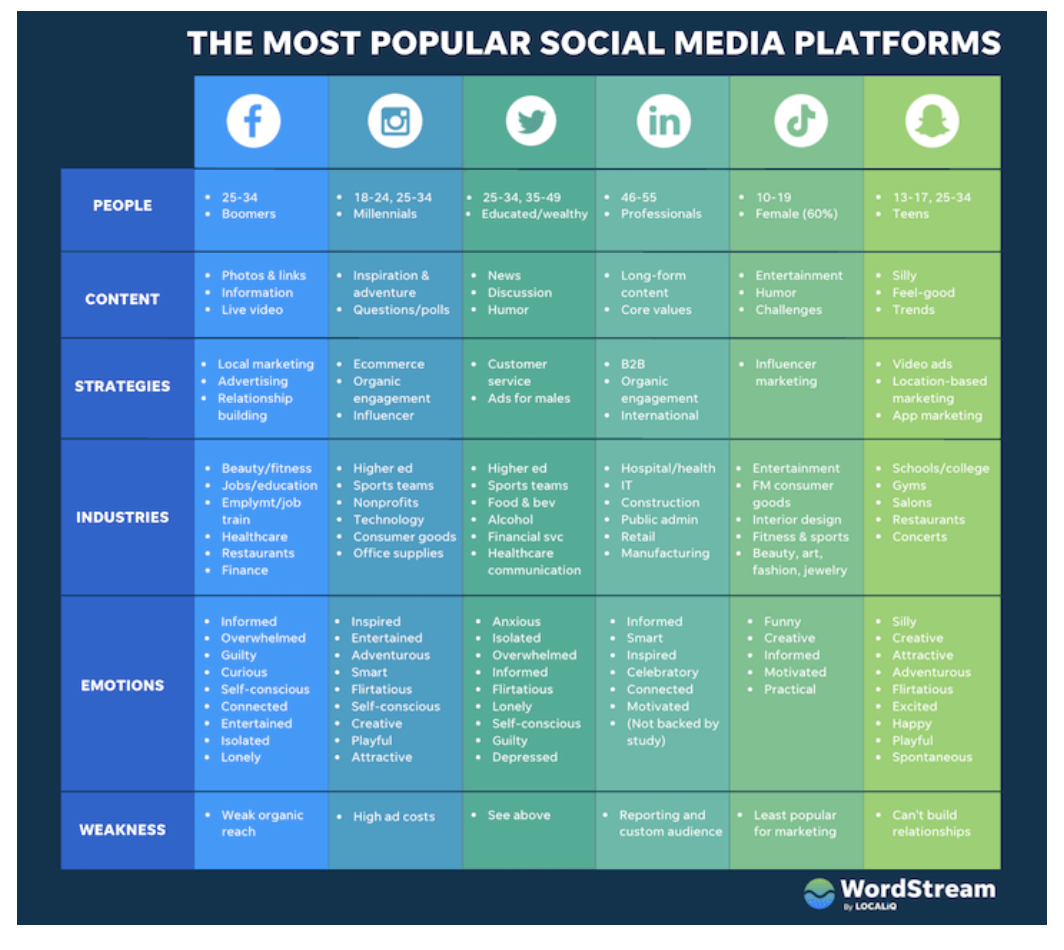 Deciding on which channel to build your online presence is as easy as identifying which one your target audience spends their time on. 
Likewise, each platform has its own specialties, ideal content forms, and sectors from which it benefits the most. Each network operates through its own content algorithm to show users the content they prefer, but we suggest not worrying about that. 
Instead, focus on producing content that your audience adores, promote it on the correct social media accounts, and the rest will follow.
Here's what that looks like in practice: 
First, identify where your audience predominantly hangs out online. TikTok might be your playground if you're a B2C brand with a Gen-Z audience, whereas LinkedIn could take a backseat. Conversely, posting long-form, serious content on Snapchat may not be the wisest course of action.
The strategy is clear: Match your social media profiles with your brand's persona and audience.
Next, think about your content. Brands with a great social media presence show authenticity. They're transparent, relatable, and consistently engaged. Incorporate a mix of images, videos, sharp industry insights, and influencer marketing. 
Foster connections through email
As social media engagement rates continue to plummet and X (formally known as Twitter) draws continued controversy, focusing on marketing channels that you have more control over is more important than ever.
Engaging with your email list is the best way to build more direct relationships with potential customers. Being consistent and adding value to someone's day via their inbox helps your brand stand out to consumers.
The research backs this up: Email marketing regularly outperforms social media ROI, delivering impressive engagement metrics such as click-through rates.
Unlocking the Full Potential of Your Online Presence
Experiment with AI tools for content
It's impossible to miss the rise of generative AI tools and apps. Major players like ChatGPT and Bard can significantly streamline your marketing workflow, save you time, and multiply your output.
Whether brainstorming social media marketing ideas for your content calendar or optimizing your website, there are endless business applications for generative AI. If you're not already using these tools, know that your competition is.
Optimize for the new world of AI-driven search
Search and local marketing are not immune to the influence of AI, either.
Informational searches will likely be the most affected as users adapt to these changing technologies. It remains to be seen how online search will shift, but it's best to consider how a decrease in organic traffic or ad revenue might affect your business.
On the bright side, AI-assisted searches streamline how consumers find relevant businesses. As Triton Commerce forecasts, AI will help deliver more accurate results based on the user's past interactions.
The future looks promising, but it's up to business owners to fine-tune their online presence and ensure they remain visible and ahead of the competition.
Bing is already pushing its AI chatbot, and it won't be long before Google incorporates Bard into its search engine. Reflecting on the potential effects AI may have on your business has never been more important. 
Master the art of short-form video
Short-form videos are an extremely powerful tool in your content arsenal. Forbes highlights that they catch 66% of consumer attention, are 2.5 times more engaging, and are perceived as more genuine than longer videos. Whether it's for TikTok, Instagram Reels, or YouTube Shorts, the power of short-form video shouldn't be underestimated.
Videos with killer hooks targeted at an audience's specific needs can generate huge engagement. It can take time for businesses to master this unique style, but the rewards can be monumental.
If video production has you shaking your head, enlist the help of an expert who can help you produce content in this medium. Small businesses should consider engaging a freelancer who specializes in transforming basic video clips into highly engaging content.
Launch a podcast
Brands are constantly hunting for fresh platforms where they can truly be noticed and heard. Enter the world of podcasting, an avenue with growing potential to captivate new customers on a massive scale.
Data from InsideRadio underscores this: 75% of listeners trust podcast hosts more than their social media counterparts, leading to 60% of these listeners making a podcast-recommended purchase.
So why does podcasting offer such a unique edge? 
It's likely due to the feeling of having a conversation. Podcasts feel authentic, intimate, and genuine. This helps bridge the trust gap and allows brands to overcome skepticism.
The bad news is that starting a podcast is anything but simple. But with fewer businesses harnessing its power, podcasting is a relatively untapped channel. It's a chance to stand out in a saturated market and foster profound relationships with your audience. 
Maintaining and Growing Your Online Presence
Now that you have the basics covered, it's time to grow and retain attention through digital marketing strategies. Your competitors are always active, so to stand out, you must actively work on your digital brand and turn visitors into fans.
Streamlining this process is simple and starts by focusing on these key strategies:
Stay consistent: Consistency is the key to brand recognition. Whether it's your posting schedule, tone of voice, or visual branding, delivering a uniform brand persona across every touchpoint is important.
Engage: Think of your online presence as a community hub, with vibrancy coming from ongoing interactions. Rather than posting and ghosting, make an effort to answer questions, welcome feedback, and address critiques.
Team up with like-minded entrepreneurs: Brand collaborations and guest posts act like word-of-mouth endorsements. You expose your brand to an engaged community, gaining new loyal customers at the same time.
Invest in advertising: Digital ads help new brands struggling with organic visibility, and for established businesses, they boost existing sales, reach, and community growth. 
Begin here for hands-on guidance on sustaining your strong online presence with effective marketing strategies. Each online marketing channel demands constant attention and care.
Maintain your profiles and track reviews: Keep business profiles fresh and accurate across all platforms. Stagnant or incorrect details can hurt your credibility and search ranking. Review feedback, address grievances promptly, and show gratitude for positive reviews.
Be social on social media: Brands that shine on social media platforms are the ones that engage their communities. Take part in brand-centric discussions and respond to comments and DMs.
Embrace multi-channel marketing campaigns: Sync your messaging across all channels, be it social media pages, your blog, emails, digital ads, or influencer collaborations. High-quality, integrated content campaigns yield maximum reach and engagement.
Choose the right marketing tools: Streamline the workflow of maintaining an online presence with effective tools. All-in-one social media management tools like Nextiva help small business owners monitor all social channels, engage with customers, and easily analyze social media performance. And AI tools like ChatGPT supercharge your efforts. 
Your Brand's Online Presence is Your Growth Strategy 
Regardless of whether you're a brick-and-mortar store or an online business, your web presence is more than just a virtual storefront; it's the key to building, persuading, and retaining your audience. Here's a refresher on our most important takeaways:
Consumer behavior: A massive 98% of consumers turn to the internet to discover local businesses and before making e-commerce transactions.
SEO: It's the magnet pulling consumers to your doorstep, with the top result garnering a 27% click-through rate.
Trust factor: Online reviews are today's word-of-mouth, with 91% trusting them as much as personal recommendations.
Consistency and engagement: Your online brand voice should be steady, engaging, and evolving.
So, what's next? It's time to roll up your sleeves.
Seeking out a brand online is about to change in big ways. Bing's new search engine features strongly recommend that people use generative AI. Google's not far behind with Bard and its upcoming Search Generative Experience.
Basically, everyone's Google search experience is about to change. Visitors won't necessarily reach your homepage but rather an in-depth article that meets the needs of your target audience. 
But if you're struggling to keep up, Nextiva has you covered. Our platform consolidates your web presence across all digital touchpoints, ensuring you never skip a social media post — or a customer. Monitor your brand identity, engage in real-time, and analyze your performance, all from one dashboard.