Nuclear Industry Needs More State Money, Officials Warn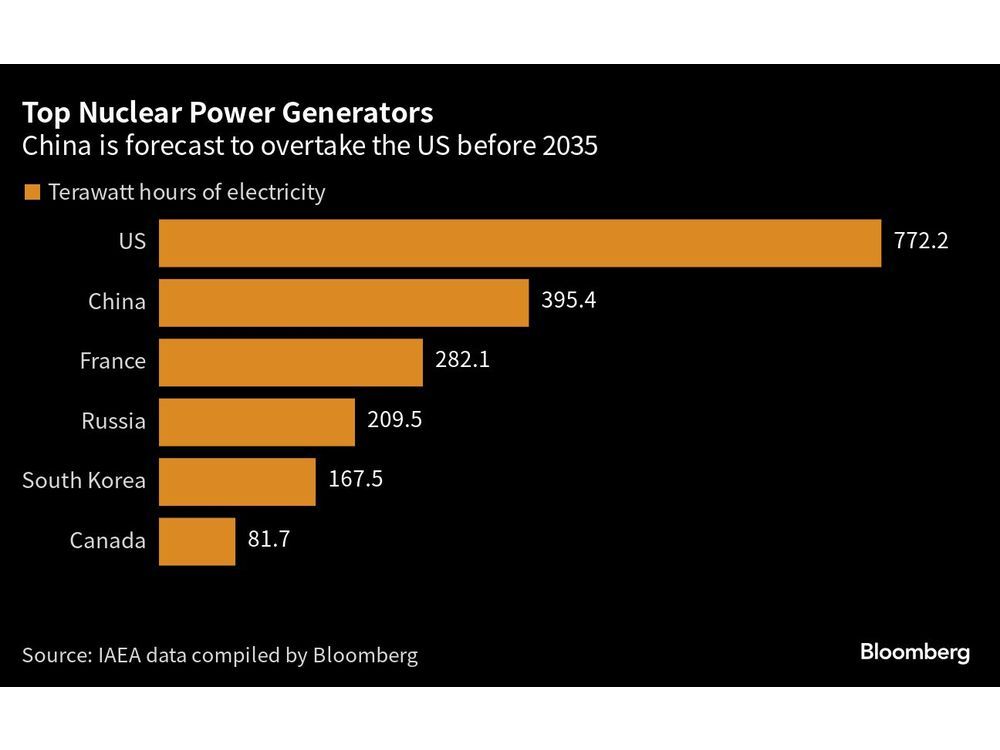 Article content
(Bloomberg) — The nuclear industry needs more financial support from governments to boost output as private markets have underestimated the long-term value of emissions-free atomic power, international officials said.
The International Atomic Energy Agency convened a quadrennial conference in Vienna on Monday, where industry executives and regulators are assessing what needs to be done for nuclear energy to play a larger role in tackling climate change.
Article content
The IAEA says nuclear output needs to double over the next three decades for the world to mitigate catastrophic warming. The sector's focus has shifted to Asia, where state-led companies in China plan to build about eight new reactors a year through 2035, becoming the world's top generator. Meanwhile, financing in the US and Europe has dried up as projects miss budgets and deadlines.
"The main challenge is financing," International Energy Agency Executive Director Fatih Birol said at the conference. "Governments need to be in the driving seat" because coordinating the necessary new capacity globally "cannot be addressed by existing market instruments," he said.
Development banks and financial institutions aren't factoring in the lengthy lifetimes of reactors, which can run for more than a half century, IAEA Director General Rafael Mariano Grossi said. There's no level playing field when it comes to financing projects, he said.
"We need to think long term," Grossi said. "Governments and investors need comprehensive science-based data. But they are working with a data hole."
Nuclear energy's contribution to global electricity supplies has fallen to about 9% over the last two decades, according to IAEA data. The agency predicts capacity will increase to between 458 and 890 gigawatts by 2050, from 371 gigawatts in 2022. 
Share this article in your social network