How Atlanta's Pride parade is building an experience for seniors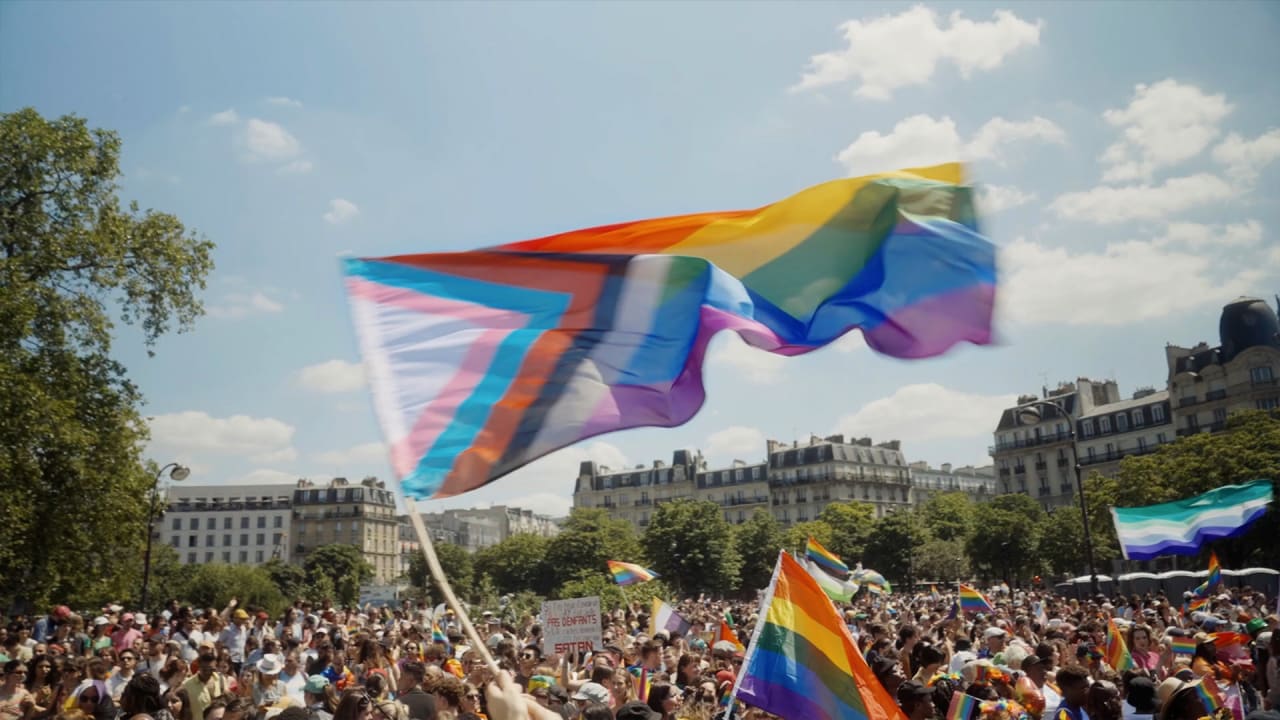 This weekend, roughly 300,000 people will descend on Atlanta's Piedmont Park to eat and drink, march and rally, dance to live DJs, watch cabaret, and listen to drag story hour. And above the hustle and bustle of Atlanta Pride, some attendees will be watching and celebrating from apartments above.
Silver Pride is an initiative to make Pride festivities more inclusive for LGBTQ citizens, some of whom are sidelined due to stress and fatigue, and some who may want to join in but not necessarily alone. This year, older celebrants can watch together from balconies dotted along the 3-mile route. Trialed in Paris in June and Malta in September, this will be the first U.S. test of Silver Pride, which has potential to expand to other cities next year.
At Paris Pride, or Marche des Fiertés, eight apartments around the parade route accommodated 80 people. The apartments were listed on the platform of Paris-based Misterb&b, a database of lodgings for LGBTQ travelers, which started in 2014 as a reaction to some Airbnb hosts not being gay-friendly.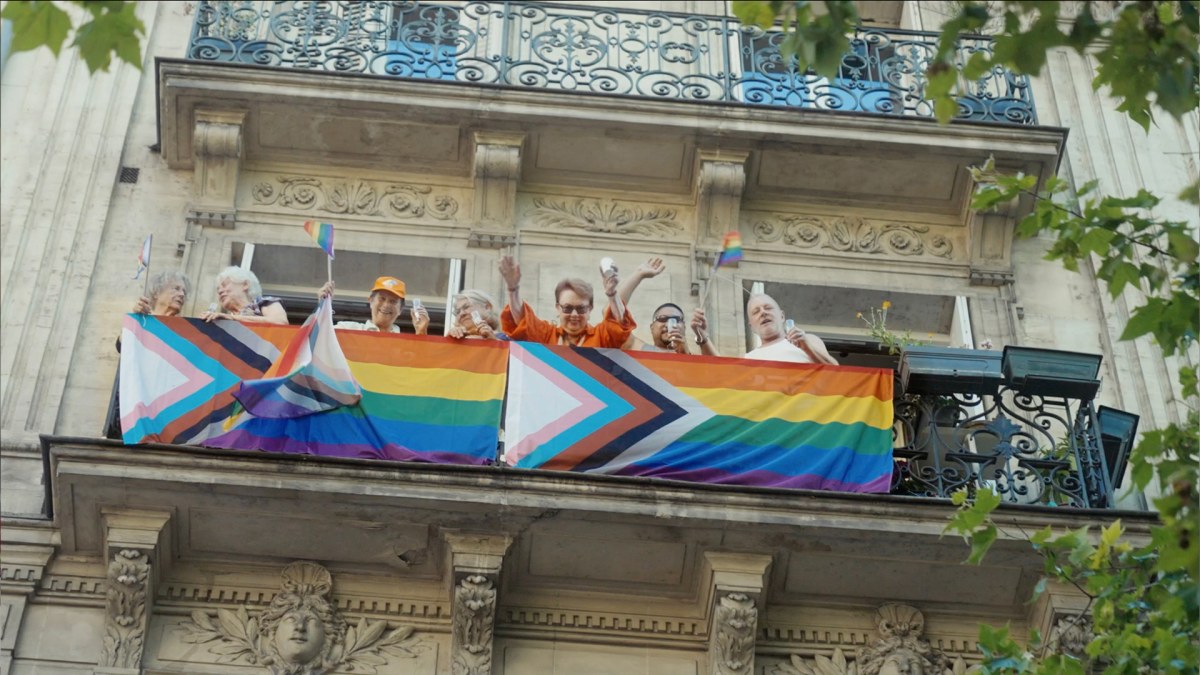 Paris Pride, 2023 [Photo: Silver Pride]
Some Silver Pride participants had never been to a Pride event before. Participation can be challenging among those who are 70 and older for an energetic event that is typically crowded, hot, and noisy. One participant said they're often tired from standing and waiting before the marches even start.
What's more, older LGBTQ people are often isolated and don't have others to attend with. Some have been disowned by family. "Here in the South, that's a pretty real reality, especially in that age group," says Helmut Lucero Love, an Atlanta resident who is the founder and host of The Gayly Dose, a podcast that features conversations about LGBTQ topics and encourages discussions among listeners.
Love says it's important for that generation specifically to be a part of celebrations, given that they fought hard for civil rights. "They did a lot more work as individuals to live and exist," says Love, who is working with Misterb&b to organize the event.
Atlanta felt like the place to do the U.S. pilot, since the city boasts one of the largest and oldest Pride events in the U.S. It started two years after a police raid of a movie theater in 1969 that targeted the LGBTQ community, often known as the Stonewall of Atlanta, which helped galvanize the movement.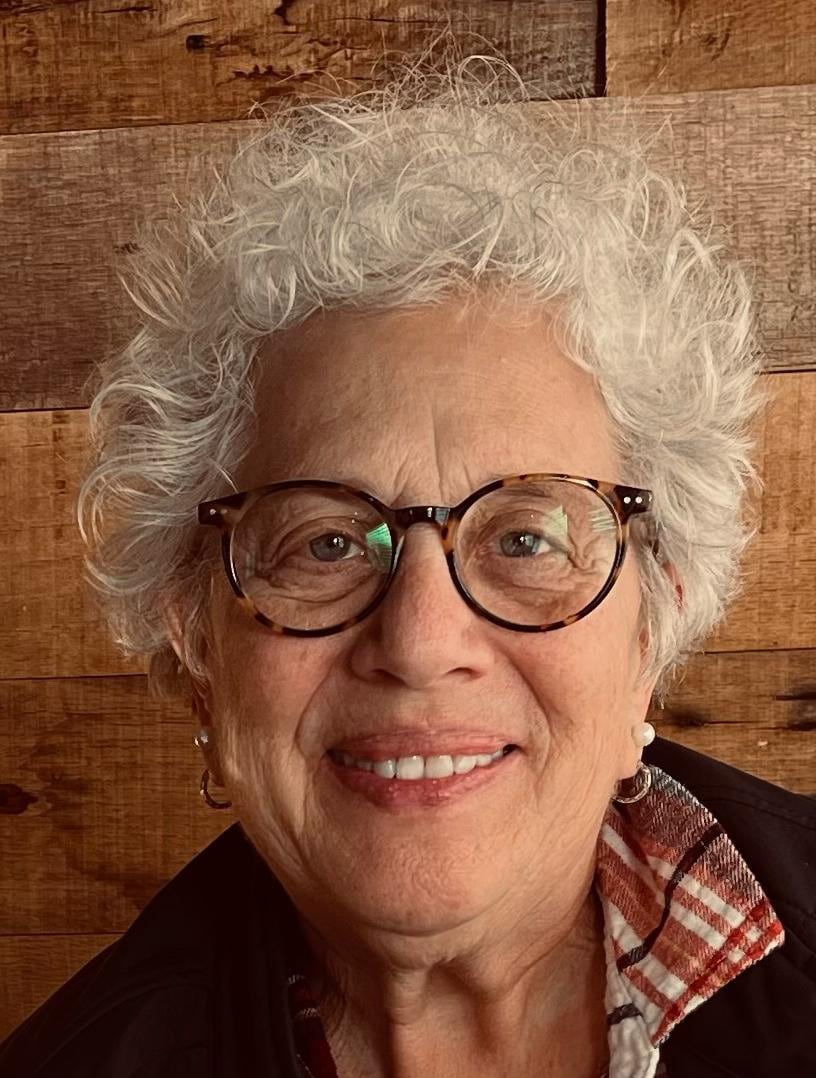 Abby Drue [Photo: Silver Pride]
Present at the Lonesome Cowboy raid was Abby Drue, now 77—"chronologically," she says, "but inside I feel like I'm 14." Drue, a former fine arts professor, has been active in civil rights in Atlanta for 60 years, and has a nonprofit, the Ben Marion Institute for Social Justice, that promotes inclusivity in both public and private sectors.
"There was a time when we would call it the San Francisco of the South," Drue says of Atlanta. It has been a place of great change, but also one where people had to fight harder to force change because of prejudice.
"There are still some real rigid messages that they hold on to from the past," Drue says. "There's some real hate here." Love notes that at the same time there's an element of a "sweet, Southern spirit of faith or spirituality," which has helped the city hold difficult conversations.
Atlanta's Silver Pride will follow a similar setup as Paris. Misterb&b will book the apartments with hosts, taking on the costs itself. The residences will offer mini-parties with food, drinks, music, seating, and air-conditioning. "They'll be able to watch, talk, and enjoy each other's company without having to be down at the parade itself," Love says. Like in Paris, new versions of the Pride flag will be flown, with an added silver strip to represent the older generation.
But Atlanta's will be considerably smaller in scale, Love says. The city has fewer residential spots along the course of the parade, and fewer high-rises, which hasn't lent itself to the volume of the Paris version. So it will take a slightly different format, with only three residential units—and all will be attended by a mixture of older and younger people, totaling about 18.
Love believes the smaller gathering provides an opportunity to focus on intergenerational bonding, something that's important but often lacking in the community. "Youth often think, I don't have anyone to mentor me or turn to," Love says. "Well, why not turn to someone who's older?"
Drue agrees. She feels she can be a source of help for younger people struggling to come out, especially as she feels privileged that as a young lesbian she had supportive parents. "I was given, for whatever damn reason, a better comfort level of being gay," she says. "I think that older people have a message of resilience that they can give to younger folks, and then they can learn from younger folks how they navigate today."
Also in attendance will be Dee Dee Chamblee, a Black trans woman in her early 80s; and a 74-year-old trans woman who's highly decorated in the military but never been to a Pride parade. "We're going to basically usher in someone's first Pride in their 70s," Love says. "Our experiences are so varied."
Soon after the event, Love is launching a nonprofit dedicated to this spirit of intergenerational bonding, but on a more organized and regular schedule. He says straight communities generally have had these mentoring opportunities, such as in their places of worship. "That's missing in our community," he says. "The gay bar is not the ideal place to take your favorite grandmother. Although, it can be fun."