Education Department announces student loan forgiveness for 800K borrowers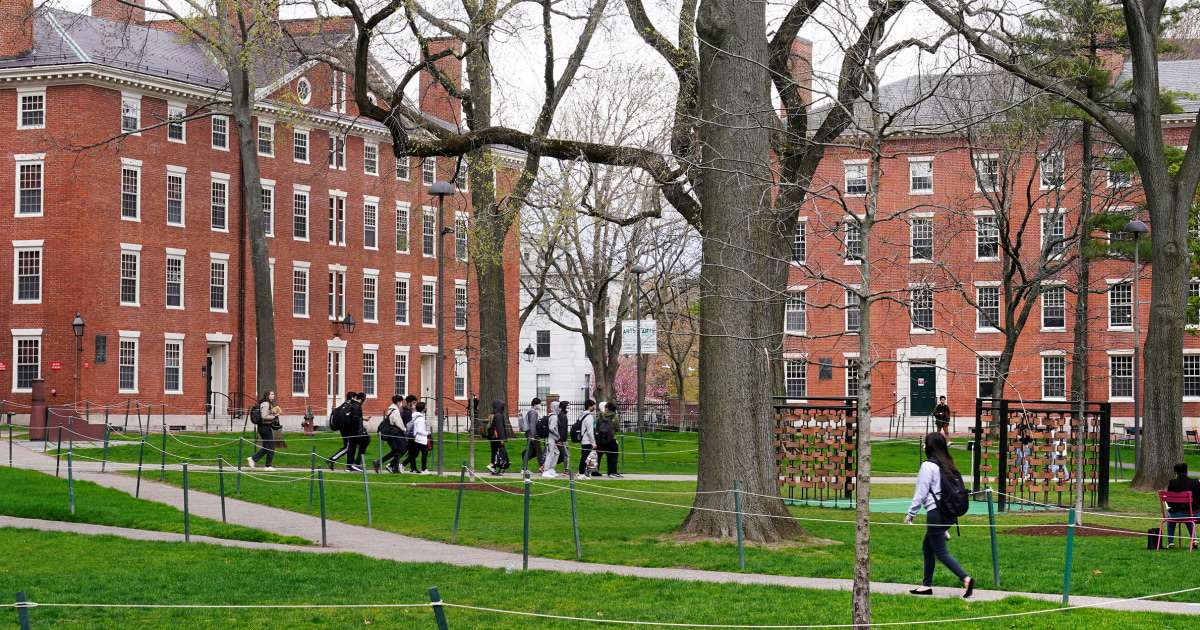 WASHINGTON — The Education Department announced Friday it would automatically forgive student loans for more than 800,000 borrowers.
The action is a result of what the department calls a "fix" to income-driven repayment plans. It's expected to total $39 billion in federal student loan forgiveness.
The department said the move will address administrative issues in the income-driven repayment system. Under the plans, federal student loan borrowers are eligible for forgiveness after 20 or 25 years of payments, depending on the plan. But for some, qualifying payments that "should have moved borrowers closer to forgiveness were not accounted for," it said in a news release.
The Supreme Court struck down President Joe Biden's plan to forgive up to $20,000 in debt for 43 million federal student loan borrowers in a 6-3 ruling last month, dealing a blow to one of his key campaign promises.
Immediately after the ruling, Biden said his administration would explore other avenues for relief. "Today's decision has closed one path. Now we're going to pursue another," he said.
Biden also said he was directing the Education Department to formulate a new plan for loan forgiveness grounded in the Higher Education Act. He promised the proposal would be "legally sound" while warning that "it's going to take longer." The specifics of the new plan have yet to be announced.
Friday's announcement is a smaller step the Biden administration is taking to pursue federal student loan relief with existing authority.
"For far too long, borrowers fell through the cracks of a broken system that failed to keep accurate track of their progress towards forgiveness," Education Secretary Miguel Cardona said in a statement. "By fixing past administrative failures, we are ensuring everyone gets the forgiveness they deserve."
In a letter to Cardona on Friday, GOP Sen. Eric Schmitt of Missouri slammed the department over the move, saying "this action continues this administration's march to ignore Congress and enact economy-wide change by fiat."
"The ink was not even dry on the Court's decision, yet it appears that this Administration intends to surrender to the far-left fringes of the Democratic Party and use Section 432(a) of the Higher Education Act to enact a new debt cancellation plan," said Schmitt, who previously sued the administration as Missouri attorney general over its original student debt relief plan.
He added, "I do not intend to stand idly by as this administration once again pushes an unlawful plan that will require working American taxpayers to foot the bill."
Biden, in a statement Friday, shot back at congressional Republicans.
"Republican lawmakers — who had no problem with the government forgiving millions of dollars of their own business loans — have tried everything they can to stop me from providing relief to hardworking Americans. Some are even objecting to the actions we announced today, which follows through on relief borrowers were promised, but never given, even when they had been making payments for decades," the president said.
"The hypocrisy is stunning, and the disregard for working and middle-class families is outrageous," he added.
A Biden administration official told NBC News that they are "confident" in the Education Department's "legal authority" to implement Friday's announcement.
Rebecca Shabad and Liz Brown-Kaiser contributed.