For cannabis businesses, insurance is a necessity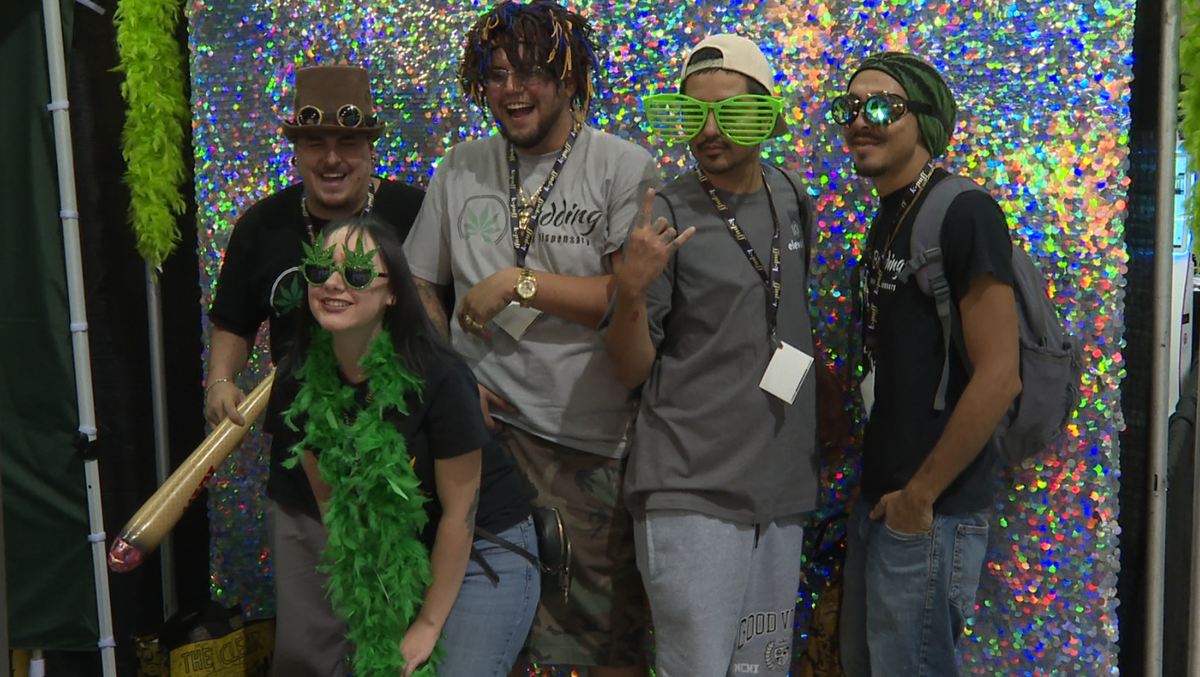 The cannabis business is apparently booming in New Mexico, and with that success has come the need for protecting the investment and the operation from unexpected setbacks.This was evident at the high-spirited Lucky Leaf Expo at the Albuquerque Convention Center on Saturday. Among the many companies selling the now-legal weed were insurance companies selling a product these companies could need to keep themselves in business if things go wrong."This conference with Lucky Leaf gives everyone an opportunity from all aspects of the industry, from cultivation, transportations, laboratories. All these sectors are incredibly important to the ecosystem of the industry," said Michelle Santos, the founder and CEO of CannaCoverage, an insurance company based in New Jersey that has an office in Albuquerque and in other markets."What's even greater is the necessity for insurance services providing risk management strategies to protect the risks that are inherent to the cannabis business," Santos said. "Providing that risk transfer, so one bad day doesn't put the company out of business."Among those risks are theft, product liability, and fire, Santos said. "Just things happen."Kathy Francis was there on behalf of Specialty Insurance Partners, which is based in Colorado Springs and licensed in all 50 states.Francis said that cannabis companies generally "don't even know some of the exposures they deal with.""We had a grow near a river who had flooding — you know, they could lose their entire crop," she said. "We had another example where grasshoppers came on the crop and ate it before they even flowered. People just don't understand some of the exposures they have until it's too late."
ALBUQUERQUE, N.M. —
The cannabis business is apparently booming in New Mexico, and with that success has come the need for protecting the investment and the operation from unexpected setbacks.
This was evident at the high-spirited Lucky Leaf Expo at the Albuquerque Convention Center on Saturday. Among the many companies selling the now-legal weed were insurance companies selling a product these companies could need to keep themselves in business if things go wrong.
"This conference with Lucky Leaf gives everyone an opportunity from all aspects of the industry, from cultivation, transportations, laboratories. All these sectors are incredibly important to the ecosystem of the industry," said Michelle Santos, the founder and CEO of CannaCoverage, an insurance company based in New Jersey that has an office in Albuquerque and in other markets.
"What's even greater is the necessity for insurance services providing risk management strategies to protect the risks that are inherent to the cannabis business," Santos said. "Providing that risk transfer, so one bad day doesn't put the company out of business."
Among those risks are theft, product liability, and fire, Santos said. "Just things happen."
Kathy Francis was there on behalf of Specialty Insurance Partners, which is based in Colorado Springs and licensed in all 50 states.
Francis said that cannabis companies generally "don't even know some of the exposures they deal with."
"We had a grow near a river who had flooding — you know, they could lose their entire crop," she said. "We had another example where grasshoppers came on the crop and ate it before they even flowered. People just don't understand some of the exposures they have until it's too late."